I Love MacD Readers , My Peeps , that is why I Give them a Daily Scoop of Naija fire, Celeb Gossip , News , Fashion and Afropop Songs. You Guys rock my world.
Friday, 10 January 2014
Omotola featured on CNN's African Voices. The interview with CNN Presenter Vladimir Duthiers Will start this morning (
Friday 10th January 2014
) on CNN at
8.30am (GMT)
.See B.T.S Photos
You Like ?
Thursday, 9 January 2014
Hey Fashionistas! Make Una Listen Sheer dresses have taken over and is one of the biggest trend..

you need to provide your

wardrobe with some sheer pieces! Transparency is one of the hottest trend this season and you just can't go through it without at least one statement item! My reccomendation? Go for a semi-transparent dress in simple color like this one Yvonne Ekwere wore at the 2013 Headies Awards. That's a totally Must-Have and if you've never tried playing with sheer fabrics before and it will be also a good start for you! Celebrities simply love transparent dresses

and they have been wearing them on every big premiere and event this year!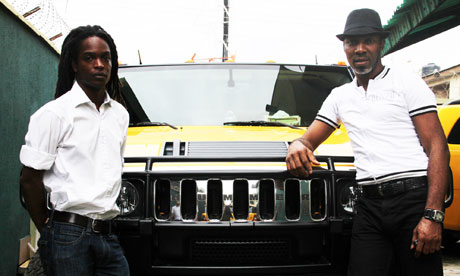 Controversial Lagos miracle Pentecostal priest, Pastor Ofuche Ukoha (also known as) "Sign Fireman" has been implicated in a ritual murder scandal involving a boy in his church who strangled 12 year old teenage girl while trying to obtain feces from her for ritual purposes.
The disclosure of Pastor Fireman's involvement in the scandal was made by an eighteen year old boy paraded by the police in Lagos. The teenage suspect stated during the parade that he was sent on the ritual mission by Pastor  Fireman.

He said he had always dreamt of becoming rich and had approached the pastor personally, after years of attending the church without his own financial miracle happening, Mr. Fireman reportedly told him the way to get his Sign for finance was to get the feces of a virgin girl. The suspect said Pastor Fireman promised him a reward of N100,000 for the assignment.

The suspect narrated how he sought and killed the 12 year old girl simply named "Bose", the daughter of poor lady on his street.
Confirming the incident to a Lagos correspondent this morning, Lagos Police PRO, Mrs. Ngozi Braide said Pastor Fireman was arrested on Tuesday five days after he was declared wanted by the police. She said investigation has commenced regarding his involvement.
According to Sahara Reporters  Lagos State House Assembly lawmakers frustrated over the lack of information about the perpetrators of an alleged sodomy of two Ejigbo women, is today offering a reward of N1.25M for any information.

The Chairman of the committee, Mr. Ajibayo Adeyeye announced the reward of Naira 1M for information leading to an arrest, and said he would personally add N250,000.

The reward is offered following a public hearing today at the Lagos State House Assembly where testimony was heard from the Chairman of the Ejigbo Local Government, Kehinde Bamigbetan, the Police Department, civil society leaders, community leaders and market women.

Dr. Joe Okei-Odumakin, President of the Women Arise for Change asked that the video of the sodomy be played at the hearing, which it was.

The video first aired on the internet in February 2013, and shows a faceless gang attacking two women, unidentified, stripping them naked, and thrusting ground pepper and hard sticks into the genitals of one of them and covering her in a heavy liquid.  A second victim, a teenage girl, was tortured as well. 

Dr Odumakin lead a protest to the House Assembly on December 23, 2013, to demand a proper investigation into the alleged sodomy case, concerned that no one knows whether the women survived the torture.
Governor Babatunde Fashola of Lagos State, western Nigeria,  has unveiled and handed over the newly reconstructed Isopakodowo Market in Oshodi with 64 Close Circuit Television, CCTVs, to provide security for the market.
Awarded in year 2009, the market has 571 shops, including stalls for saw millers and electronic shops.


Unveiling the market on Tuesday in Oshodi, the governor said his administration would continue to work to make the lives of citizens better.

He declared that trading had been a foremost activity of the people and that over 50 percent of the economy of Lagos revolves around trading.
Fashola urged Lagosians to support government by utilizing the facilities in a manner that would achieve the goals of constructing the market, saying that appropriate facility managers would be appointed for the market to ensure that its maintenance was in top shape.
 From Punch ;
At least 15 people lost their lives in Lagos on Tuesday night  when  a tanker  laden with 33,000 litres of petrol lost control and rammed into vehicles at Kirikiri, Lagos.




Our correspondents learnt that the tanker spilt all its content, thereby  causing the  fire that burnt  a branch of Sterling Bank at  Berger Suya Bus Stop, one  Automated Teller Machine, 11 vehicles and 60 shops.




Most of the  dead were said to be passengers of a commercial bus  (danfo)  that was  behind the  tanker when it fell and exploded.




An eyewitness claimed that  the  fire caused by the explosion  spread to Suya spots in the area  and burnt parked  vehicles . He added that the body of the tanker driver was glued to  his  seat for  over 40 minutes  before    rescue officials  removed  it.




A commercial bus driver, Murhi Lawal, who spoke to journalists while weeping profusely, said his bus was completely consumed by the fire.
He said, "Around 10pm on Tuesday, my bus developed a fault so I parked it in front of the  Sterling Bank branch. However, the guards on duty said I should move the bus  elsewhere so I decided to park  on the other side of the road so  that I could buy a fan belt.
Being a Long time off Active Blogging i dey Nurse My Pikin Hehe  Anyway  Happy New Year Everyone  From Punch ; 
Chairman, Ikeja branch of the Nigerian Bar Association, Mr. Onyekachi Ubani, and the Coalition Against Corrupt Leaders, said on Wednesday that Ms Stella Oduah, who is embroiled in a fresh certificate scandal, was no longer fit as the nation's Minister of Aviation.




CACOL's Executive Chairman, Mr. Debo Adeniran, said in a telephone interview that the scandal was a proof that Oduah was engrossed in primitive accumulation.




An online news media, Sahara Reporters had reported that claim in Oduah's profile on the Federal Ministry of Aviation's website that she obtained a Master's degree in Business Administration from St. Paul's College in Lawrenceville, Virginia in 1982, had been found to be false.
Authorities at the Saint Paul's College, Virginia, United States, have said that they are unable to confirm if indeed Oduah, bagged a first degree in Accounting from the institution.
The President of the institution, Pete Stith, confirmed to one of our correspondents on the telephone on