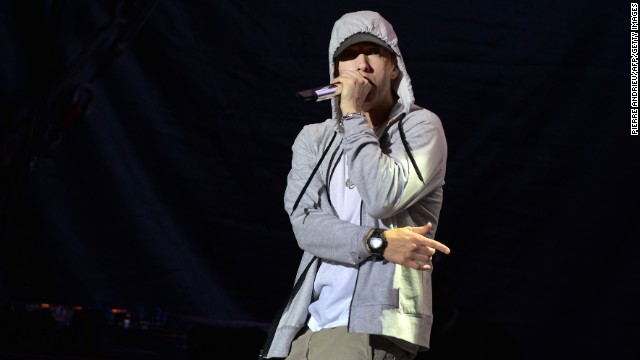 Eminem has announced the name and release date of his upcoming eighth album.This is according to his official site , the new album will be out November 5.
But in the Main Time Eminem has dropped a new single 'Survival': ; Excited Can't to hear it ; been a long time.
The site calls the release "MMLP2," The Marshall Mathers LP 2 and also announced the name of a new single, "Berzerk," to be debuted this Tuesday.
The New song was produced by Rick Rubin, and Dr. Dre who co-produced the entire album.That to the Main Gist Eminem has admitted to being a Drug addict in a new Documentary how to make Money Selling Drugs ;
Eminem in a Recent Documentary 'How to Make Money Selling Drugs': Made some confession about his Drug Life ; 'My name is Marshall, and I'm an addict'
In a two-and-a-half-minute confessional, the hip-hop megastar explains how he fell into his addiction to prescription painkillers and cheated death.
'My name is Marshall, and I'm an addict'
"I don't know at what point exactly it started to be a problem, I just remember liking it more and more," he says.

And when he was at his worst, he refused to listen to anyone who tried to stop him — after all, he was just taking legal pills. "People tried to tell me I had a problem. I would say, 'Get that f—ing person out of here. I can't believe they said that sh-t to me. They know nothing about my f—ing life. Are they out of their f—ing mind? I'm not out there shooting heroin. I'm not out there putting coke up my nose. I'm not smoking crack.'"