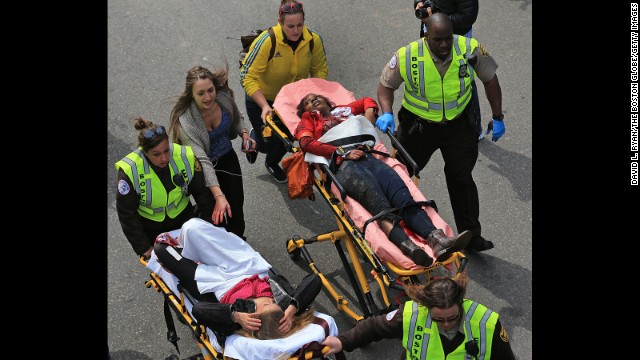 According to CNN two bomb Explosion has hit boston and the third hitting the John F Kennedy library, this is the reports--
Two bombs struck near the finish line of the Boston Marathon on Monday, killing two people and injuring a dozens of others.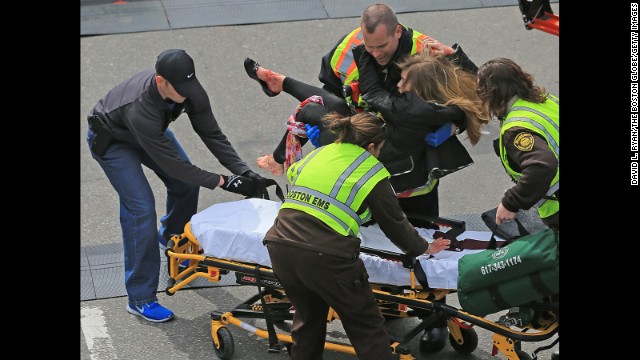 A third blast then followed at the John F. Kennedy Presidential Library, which authorities believe was related, Boston Police Commissioner Ed Davis said. The library itself said that was not yet known.
Figures from three hospitals place the number of injured from the marathon blasts as high as 51. The Boston Globe reported that Boston hospitals report more than 100 people being treated.
It was not immediately clear whether there were casualties at the library.
I t was unclear who may have planted the bombs. There were no credible threats before the race, a state government official said.
The explosions occurred at about 2:45 p.m., more than two hours after the first of the race's nearly 27,000 runners had crossed the finish line, CNN Producer Matt Frucci reported.