The Federación Mexicana de Fútbol (FMF) have confirmed that the Mexican National Team,El Tricolor will face the current Africa Cup of Nations champions, Nigeria, on Friday, May 31 at Reliant Stadium in Houston, Texas,USA.
The Nigeria Football Federation secretary general,Barrister Musa Ahmadu has also confirmed the deal.In a press release signed by Ademola Olajire,the federation's assistant media directo,Ahmadu announced the match will hold on May 31.
"The Nigeria Football Federation and its Match Agent, Eurodata Sport Marketing Sportivo e Culturale, are pleased to announce that the Super Eagles will play against Mexico's Senior Team in a friendly match at the Reliant Stadium, Houston, Texas on Friday, May 31, starting from 9pm Texas time," NFF General Secretary, Barrister Musa Amadu said on Wednesday.
He added: "We are pleased that the reigning African champions will have such high-quality final preparation for the important games that we have in the month of June."
Nigeria was crowned champion of the 2013 edition of the Africa Cup of Nations after a 1-0 victory over Burkina Faso in the final, and will also travel to Brazil in June to participate in the FIFA Confederations Cup where they will face Spain, Uruguay and Tahiti in the group stage. Nigeria, currently leading Africa's World Cup qualifying, has won the Africa Nations Cup on three occasions and also has participated in four World Cup tournaments. Mexico and Nigeria have met three times with a 1-0-2 record in favor of Mexico.
The two teams last met in October of 2007 in an international friendly, with the match ending in a 2-2 tie at the Estadio Olimpico Benito Juarez in Chihuahua, Mexico.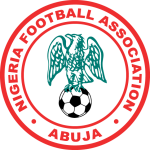 Tickets for the game will go on sale to the public on Monday,March 11,2013.
Source:completesports.